Sumptuous island vacation at The Sanctuary at Kiawah Island Golf Resort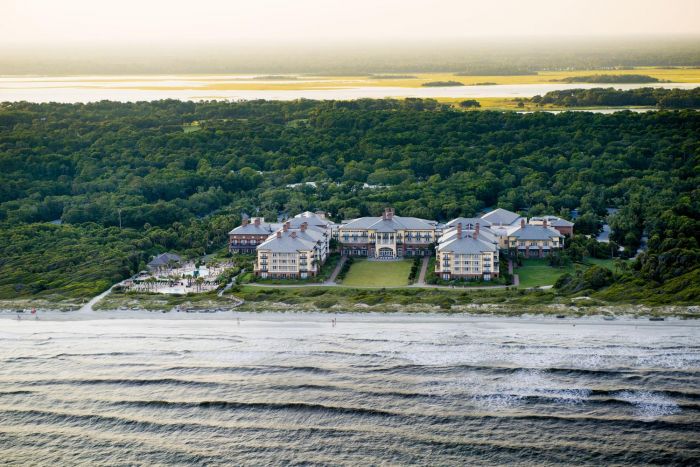 (credit: Patrick J O'Brien)
A stay on Kiawah Island combines the charm of South Carolina with an oasis of natural beauty along with five championship courses designed by the world's top golf course architects. The island has a per capita income of $ 168,369, the highest in South Carolina, as well as 10 miles of beaches with perfectly preserved marine forests, sand dunes and wetlands. Just 21 miles from Charleston, the island is home to a wealth of wildlife, including white-tailed deer, seabirds, dolphins, sea turtles, alligators and lynx that inhabit the 13.4-square-mile island. It houses 500 charming villas and luxury private homes, as well as The Sanctuary at Kiawah Island Golf Resort, a 255-room oceanfront hotel and spa.
The elegant 412,000-square-foot hotel opened in 2004 and combines Charleston's finest brick, stucco, wood, slate, copper and iron finishes. Designed to evoke an aura of its historic setting, the interiors are magnificent in nature with high ceilings and classic antique furniture in the lobby. Presenting a luxurious environment in an accessible but detail-oriented way, the resort is warm and welcoming, a true hallmark of Lowcountry hospitality. From its high level of service and amenities (spa and lounge of 12,694 square meters, well-kept commercial corridor, indoor and outdoor pools, two indoor restaurants and bars, a restaurant and bar by the seafront pool and more) to its location next to the Kiawah River. , present a lot of options for all travelers.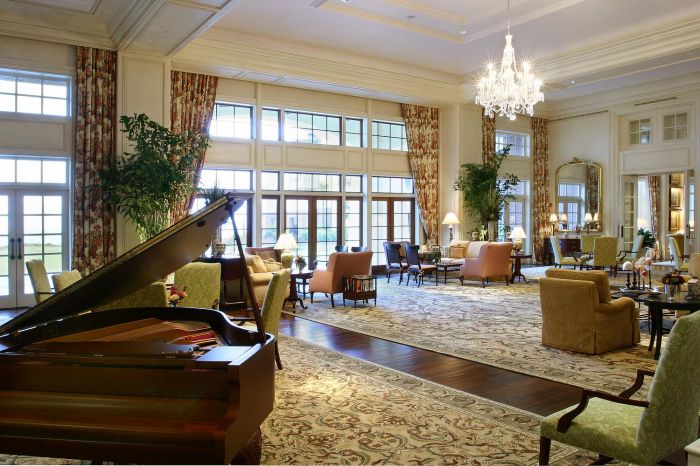 (credit: courtesy of Kiawah Island Golf Resort)
"The sanctuary was designed to evoke the feel of a large century-old coastal mansion," said general manager Bill Lacey. "Even the smallest details were taken into account, including the installation of special dividers under the tables in the lobby floor so that the hardwoods give way and crunch slightly, as they would in an old house that has been Over the years, however, according to its seafront setting, although the hotel is elegant, it is not crowded, but it is comfortably cozy, and we describe it as a relaxed elegance: no part of the lobby, for example, feels "out of bounds" or too prized for guests to relax and enjoy. I would say it's really an extension of the spirit of the whole resort. "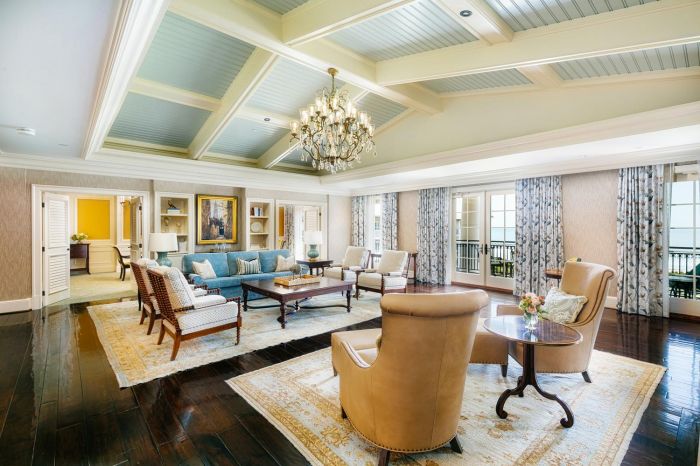 (credit: Rod Pasibe)
With 90 percent of the rooms and suites with sea views, the most opulent accommodation in the hotel is the presidential suite. Covering an area of ​​3,100 square feet, guests are welcomed into the spacious lounge with a cozy fireplace before stepping onto the spacious balcony through double sets of French doors. Featuring an intimate library, a separate dining room for 12 people and a bedroom with an adjoining dressing room, the suite also offers a private outdoor area with views along the Grand Lawn to the ocean horizon.
In addition to the hotel's own rooms and suites spread across the island, the resort manages nearly 500 properties. These units range from one-bedroom terraced units to large oceanfront homes that can accommodate up to 20 people (ideal for multigenerational family vacations). New features at Ocean Course Cottages offer a unique golfing experience with a dedicated concierge to take care of every detail before and during your stay. An additional round of golf and a daily breakfast can be arranged with additional improvements, such as a private catering dinner and recreational activities such as coastal or coastal rental fishing excursions.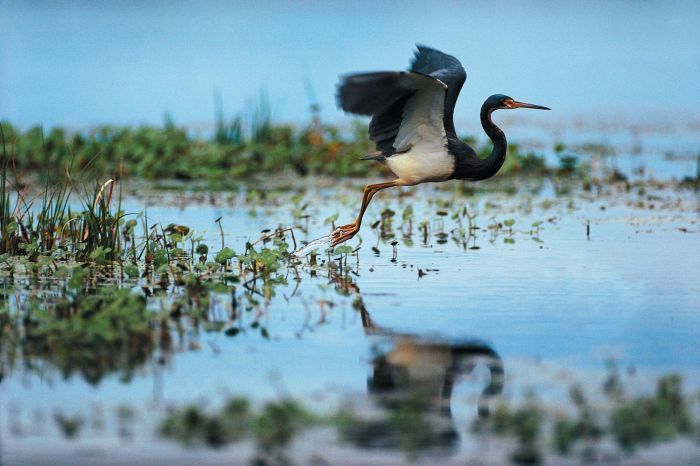 (credit: courtesy of Kiawah Island Golf Resort)
"We want to extend to our guests the genuine hospitality for which the Lowcountry of South Carolina has historically been recognized," said Bryan Hunter, director of public relations. "But we also want them to explore the unique and enchanting landscape that is an indispensable part of life on a barrier island in Lowcountry. We want them to observe and come across the amazing abundance of flora and fauna that support the closely interrelated ecosystems here." this is in addition to the world-class golf experiences offered by the resort's five championship courses. "
The sanctuary offers all the elements to inspire its guests with the platform to explore and appreciate the nature that surrounds the complex. With over 30 miles of paved trails for biking, walking and running and access to the Kiawah River for kayaking, SUP and boat trips led by naturalists, there are numerous natural activities to enjoy. A unique activity that is best enjoyed during low tide is the dolphin feed that feeds into Captain Sam's Inlet, where dolphins lure the fish into the sand and then throw themselves out of the water to catch the fish. Unique to this part of the Lowcountry and a few, selected other areas of the world, this is something you definitely can't miss.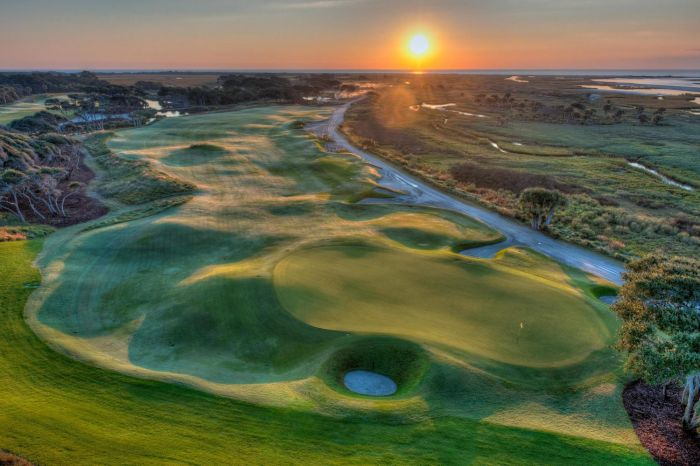 (credit: Uzzell Lambert)
The resort also offers guests packages for the island's five championship golf courses (Pete Dye's The Ocean Course, Tom Fazio's Osprey Point, Jack Nicklaus' Turtle Point, Gary Player's Cougar Point and Clyde Johnston's Oak Point). The completely renovated and recent fields first appeared in the 1991 national zeitgeistin with the Ryder Cup played at the newly opened Ocean Course. Since then, the island has hosted several World Cup tournaments, two PGA Championships (most recently in 2021), a PGA Senior Championship and many other world-class events.
The Ocean Course has the most holes by the sea, 10, in the northern hemisphere and is on the list of must-see games for all golfers for a true skill test. For those looking to finish participating in one of the championship courses, the Tommy Cuthbert Golf Learning Center invites guests of all skill levels to hone their game on state-of-the-art facilities with personalized professional training. certified by PGA. With 22 courts, including ten new Har-Tru clay courts, the Roy Barth Tennis Center has earned the best accolades and offers a range of packages for players to hone their game and learn from the pros.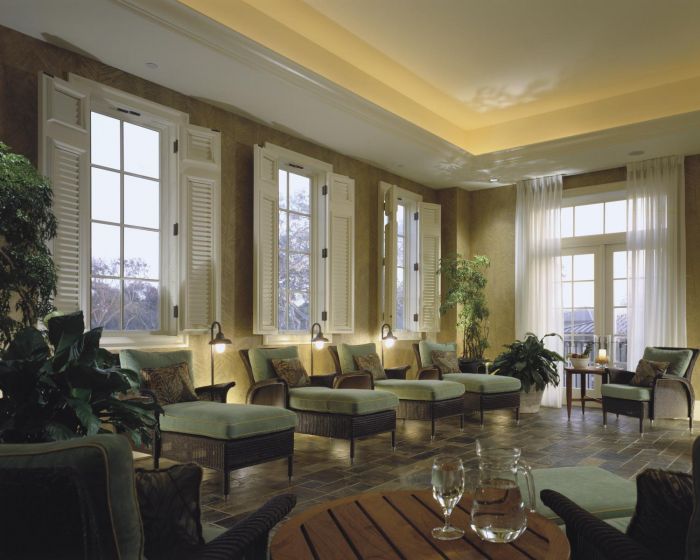 (credit: courtesy of Kiawah Island Golf Resort)
Back at the hotel, its swimming pool complex features an outdoor family pool and an infinity adult saltwater pool with a promenade to the beach (where the full beach service offers guests guests chairs, umbrellas, towels and beach toys). Next to its state-of-the-art gym, on the west wing of the lobby, is the indoor saltwater pool, which measures approximately 50 feet by 24 feet and is lined for vaults.
When relaxation is the name of the game, The Spa at The Sanctuary offers services in 12 treatment rooms with treatments inspired by the natural ingredients of Kiawah Island derived from the ocean, swamp and sea forest. The spa combines southern hospitality with natural design elements that can be seen on its solariums and relaxation lounge, featuring a haven for catering and rejuvenation. Choose from its distinctive 60-minute Southern Classic massage or holistic facial to a selection of Natura Bissé treatments used in a variety of therapies that beautify the skin of any age.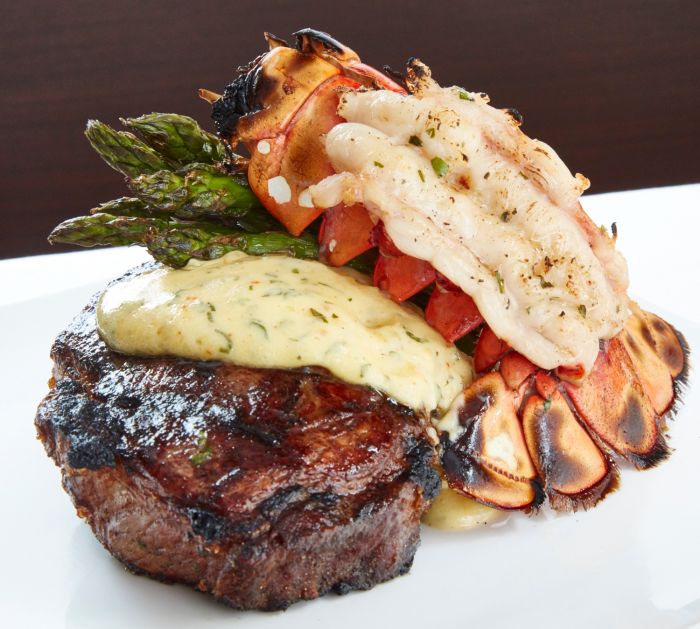 (Credit: Chris M. Rogers Photography, Inc.)
At the property, the Kiawah restaurant collection features more than a dozen options ranging from modern pub cuisine to authentic Lowcountry cuisine. The Ocean Room, the hotel's signature restaurant, focuses on USDA Prime Beef, locally sourced seafood and distinctive seasonal dishes, which can be combined with its 1,000-year-old wine label list. in the cellar. Just inside the hotel, Jasmine Porch is your refined family-run establishment, specializing in distinctive Lowcountry cuisine such as its crab and prawn soup and grain, while Loggerhead Grill is a seasonal open-air restaurant and bar. free by the pool for a more casual atmosphere. . Head to Beaches & Cream for light breakfasts, homemade ice cream and sandwiches to take away, or to one of three bars for special cocktails, wines, beer, liqueurs and light meals.
Further down the resort, four of the five clubhouses offer distinctive dining options ranging from casual to refined, led by The Atlantic Room at The Ocean Course Clubhouse, which focuses on fresh seasonal fishing from fishermen. , local oysters and prawns complemented with fresh pieces. seasonal produce from neighboring farms. Perhaps best of all, the restaurant's window sill offers panoramic views of the golf course and the Atlantic.
Surrounded by a natural environment characterized by tranquility, for a travel experience that you wish would never end, a trip to Kiawah Island offers a haven for adventure and luxury. A place where southern hospitality and natural beauty present a breath of fresh air.