Montage Big Sky opens, Montana's newest luxury resort
(credit: Christian Horan)
Southwest Montana hosts its first luxury resort in the destination with the opening of Big Sky Montage located in Big Sky, less than an hour from Yellowstone National Park. Surrounded by great wildlife, the resort is set in 3,530 hectares and embodies the current sense of luxury with its distinctive facilities and beautiful style. Its idyllic location offers guests year-round adventures from access to the ski slopes, three world-class Blue Ribbon fly fishing rivers, an 18-hole private golf course, Spa Montage Big Sky, mountain-inspired dinners at six restaurants. locals and more.
Featuring Hart Howerton architecture and Brayton Hughes Design Studios interiors, the complex's palette is a contemporary version of the classic American lodge. It features modern elements such as forests and regional stones that present an elegant expression of the American West. It will have 139 rooms, suites and residences of artistic design with rustic tones and a neutral palette accentuated with touches of color in small details. The collection of 39 Montage residences ranges from two to six bedrooms and offers high-end offerings such as state-of-the-art kitchens and fireplaces.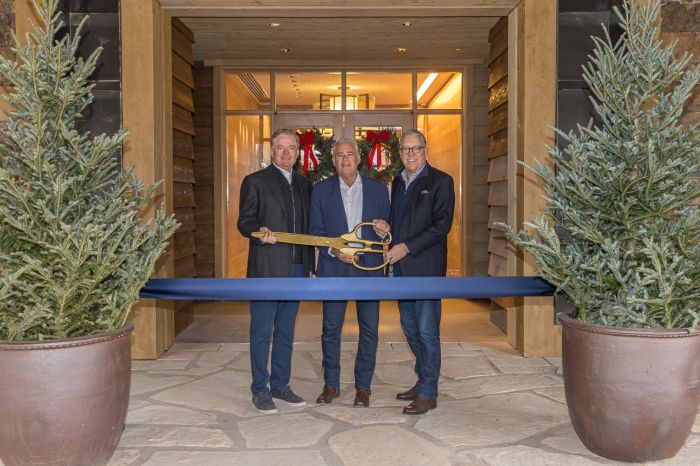 (credit: Christian Horan)
"We are very proud to release Montage Big Sky, which offers a unique tourist experience in the Rocky Mountains of Montana, with amazing design, extraordinary culinary offerings and incredible access to adventure all year round," said Alan J. Fuerstman, founder, president and CEO of Montage International. "Combined with the personalized and friendly service that has become a hallmark of Montage Hotels & Resorts, we look forward to welcoming guests and the local community to enjoy the magic of the American West and relax in one of the the most inspiring destinations in the world.
Like Montana itself, the options are wide ranging from warm season to cold season activities for all ages. For snow bunnies, guests will have direct access to the ski slopes at the 5,850-acre ski resort at Big Sky Resort and Powder Park, a unique recreation area that includes a 450-foot tube hill and snow games. , as well as a designated area for less experienced skiers and snowboarders looking to hone their skills before climbing the slopes, and can take part in excursions that include snowshoeing, cross-country skiing, dog sledding, ice skating and more. During the warmer months, guests will have direct access to the 18-hole golf course designed by Tom Weiskopf of the Spanish Peaks Mountain Club and will be able to opt for guided tours of Yellowstone National Park, mountain biking, hiking and fly fishing. world famous.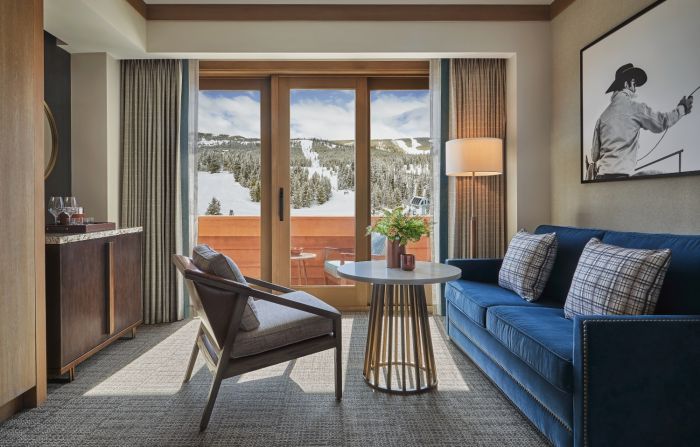 (credit: Christian Horan)
For families, the resort offers an immersive Paintbox children's program, which inspires children with high versions of locally inspired indoor and outdoor activities. From Thunderbird Camp, where kids perfect their arts and crafts and learn outdoor skills to the Olympics, where obstacle races and outdoor games thrill and thrill, there's something for at all ages in the great Sky Country. Programming and equipment are available through the resort's recreational equipment, Compass Sports, which assists guests with all their equipment needs.
In a space of alpine inspiration with touches of design such as surfaces that appear as abstract rocks and cut blocks, milling works that mimic the angles of snowy mountains, Spa Montage Big Sky is a destination that embraces well-being. The 10,000-square-foot spa has 12 treatment rooms (including two treatment rooms for couples), a full-service salon, as well as an indoor pool, relaxation areas for him and her, and swimming pools. heated dive and steam baths. Spa attendees can choose from unique services such as Peak Performance Recovery and CBD Mountain Ritual, as well as access to its state-of-the-art gym and Yoga Lawn with a backdrop of Spanish peaks. and Lonely Mountains.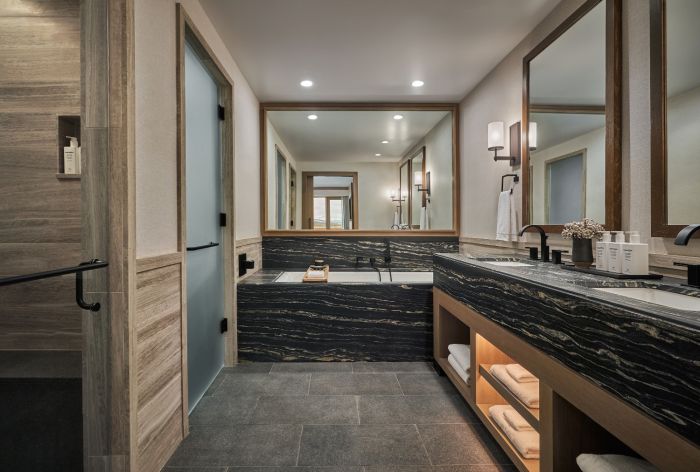 (credit: Christian Horan)
Its six restaurants offer a wide range of culinary and beverage offerings, each paying homage to Montana's rich agricultural heritage and wild generosity. The characteristic gastronomic experience of the resort is Cortina, which offers a cozy setting with a rustic cuisine of northern Italy imbued with a local style. Named for the vibrant pink sunsets that illuminate the local mountains at sunset, Alpenglow is a comfortable space with bright fireplaces, perfect for bites combined with local beers and artisanal cocktails.
Those looking for classic pub dishes such as wood-fired pizzas and decadent desserts can head to Beartooth Pub & Rec for delicious food, along with fun, from bowling to darts and vintage arcade games. The Living Room is a social center located in the heart of the lobby, whose cozy atmosphere invites guests to enjoy a Montana-inspired bourbon tea service and classic board games to play with friends and family. For wild takeaway or personalized picnic baskets, Wildflower Market offers local artisan products, while homemade ice cream is a must. Finally, Backcast Bar & Grille is scheduled to open in the summer of 2022 and will offer al fresco dining to showcase the classic BBQ and smoking cuisine to the fullest.
The luxury resort is now open to offer guests a majestic mountain getaway. A place where adventure and toughness meet beauty and luxury in the heart of Montana's Big Sky Country.